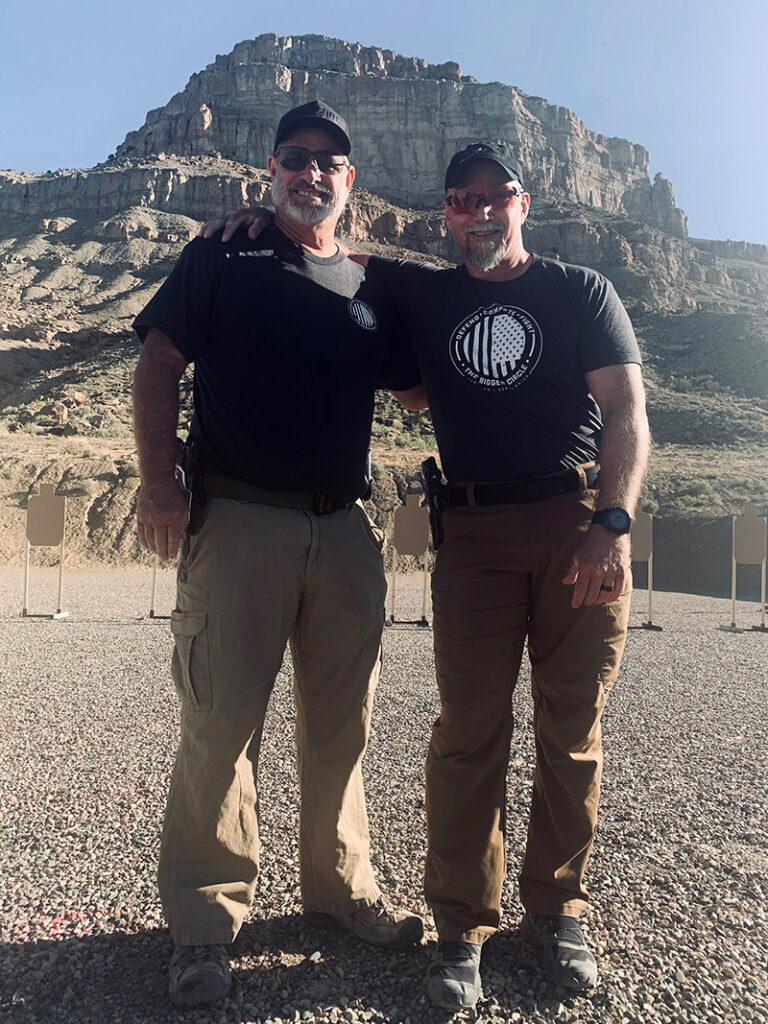 A LEATHAM / SEEKLANDER JOINT ADVENTURE

What is The Bigger Circle?
Several years ago, Rob and Mike went to dinner after a pistol match. They began discussing how advanced shooting mechanics with a handgun were essentially the same for all shooting circles –
defensive, competitive and tactical.
Rob proposed doing a collaboration class, and the term "The Bigger Circle" was officially defined. It's the big-picture circle of handgun shooting techniques.

After a few more texts, meals and chocolate malts, the first class was scheduled. It filled immediately and was a resounding success! Mike and Rob have been teaching their Bigger Circle classes since 2019, and they finally decided that the material and interaction was worthy of capturing it on film.
And in 2021, a video series was born.
Join Our Circle to be notified of video release, get early bird specials and training updates!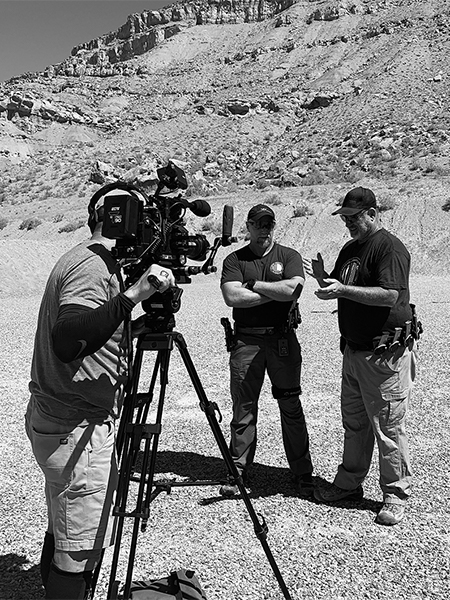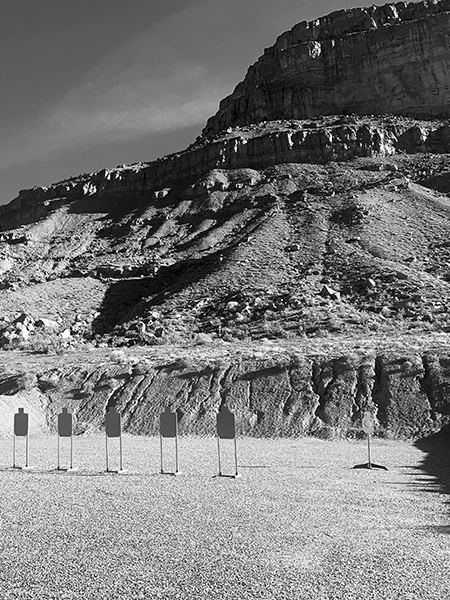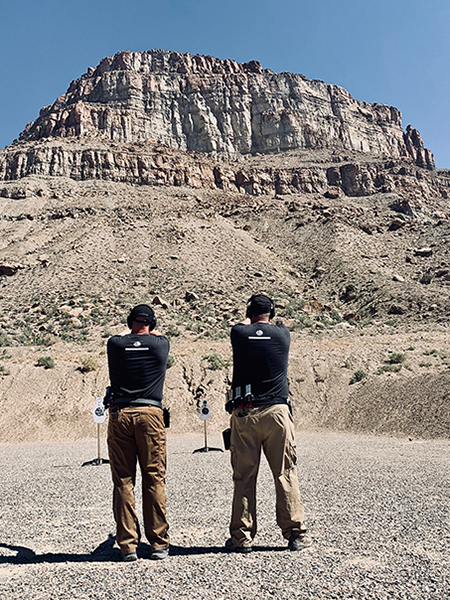 Take a Bigger Circle Class or Buy the Video Series!

It's like no other training on earth!